Why do I need life insurance? The main purpose of life insurance is to provide cash to your family after you die. The money your dependents will receive (the "death benefit") is an important financial resource: It can help pay the mortgage, run the household, end ensure that your dependents aren't burdened with debt. The proceeds from a life insurance policy could mean that they won't have to sell assets to pay outstanding bills or taxes. What's more, there is no federal income tax on life insurance benefits.

Where do I Begin? Start by evaluating your family's needs. Gather all your personal financial information and estimate what your family will need after you're gone. Include ongoing expenses (such

as day care, tuition or retirement) and immediate expenses at the time of death (like medical bills, burial costs, and estate taxes). Your family also may need funds to help them readjust... perhaps to finance a move, or pay expenses while job hunting. Remember, life insurance provides financial protection. If protection is not your primary goal, you should consider other financial products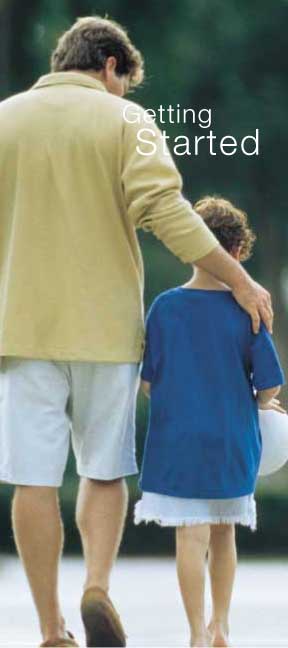 How much life insurance will I need to purchase? While there's no substitute for evaluating needs, one rule of thumb is to buy life insurance equal to five to seven times your annual gross income.
What are the different types of life insurance? There are many kinds of insurance, but they generally fall into two categories: term insurance and permanent insurance.
Can I also get health insurance from a life agent? Many life agents also sell health insurance policies. Some companies offer multiple kinds of policies and provide discounts for purchasing different kinds of insurance. Ask your agent.
---------------------------------------------------------------
Insurance Companies & Information Resources
National Association of Insurance Commissioners
Use this website to locate the insurance websites and laws of your state.
Health Insurance Reform and Government Info